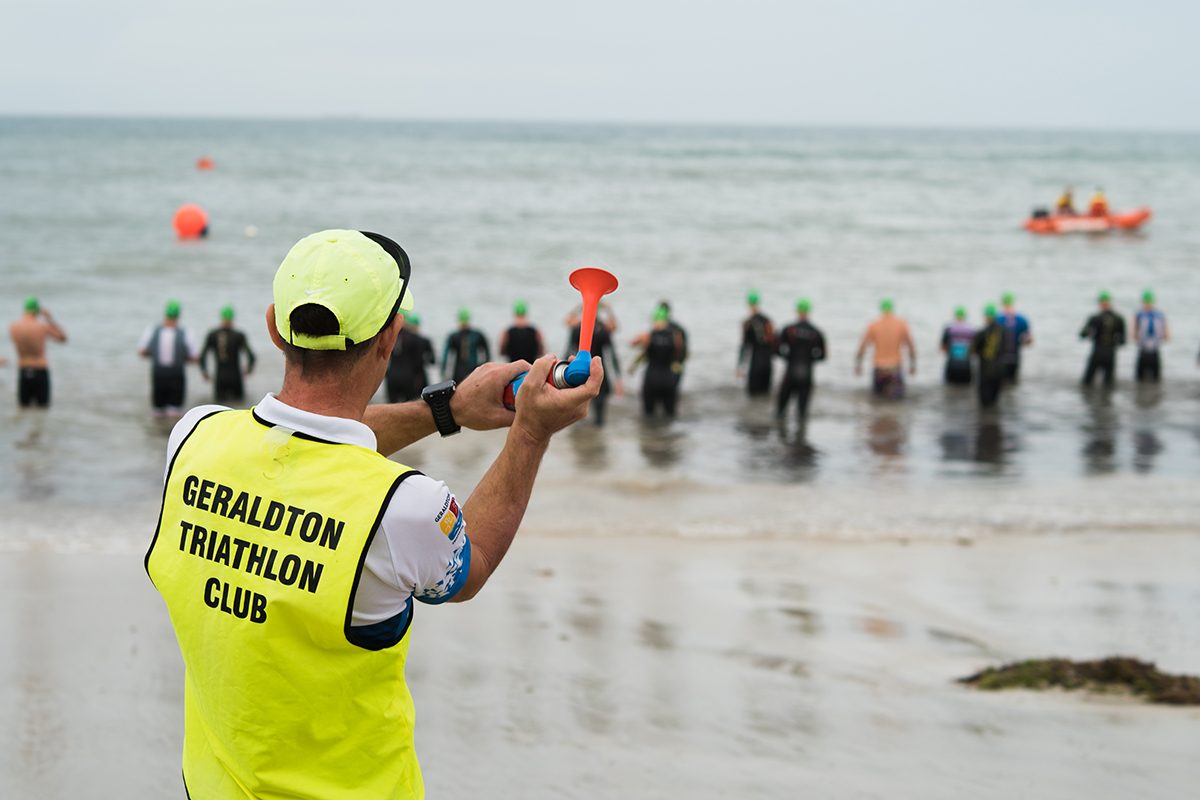 Located on the Batavia Coast in the pristine Champion Bay area, Geraldton Triathlon Club is a progressive club offering a variety of triathlon courses to suit the beginner or curious participant right up to the serious competitor.
Founded in 1988, GTC has a strong following from members and a host of local and national sponsors. Various programs are run throughout the triathlon season (October – April) including junior events and various training programs to suit all levels of fitness.
During the season club meetings are held on a weekly basis allowing you to enquire about any event on the calendar and learn more about what you can do to improve your fitness for competing and general wellbeing.
Triathlon starts  October  13th 2019 until April 2020
Geraldton Triathlon Club hosts many Great Training Sessions Including :
Tuesday 6pm Swim Coaching with Anita – Be on deck at 5:50pm .Beginner to Advanced Lanes-  Pool admission not included – swim coaching is Free
*Friday afternoon Splash and Dash. 5.00pm 1km Ocean Swim at the Rubik's Cubes Near the Surf Life Saving Tower on the Geraldton Foreshore depending on weather and numbers.  5:30pm 5km social run from Rubik's cubes, Foreshore – every week Run at your own pace with a break in the middle and a chat at the end :}
*Most lunchtimes 12:30 500m-1km ocean swim meeting @ Rubik's cube
*Saturday 06:00am Wolf pack ride 50km averaging 28-30km/hr Meet at Toba Nook – just off Columbus boulevard , SeaCrest.
* Training sessions are Free
Our Great friends at Rockingham TRI Club visit Geraldton for the Geraldton TOYOTA Triathlon every year - and we want to go their great event. The RTC Sholawater Classic - http://trirockingham.asn.au/events/ on 29th March 2020. If you would like to enter the whole...